Непростая пара слов when и while потребует чуть большего внимания, нежели остальные, ведь их употребление напрямую связано с грамматикой. Давайте выясним в чем разница!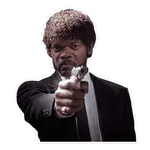 English, motherf**ker! Do you speak it?
Подписывайся
на Telegram-канал
«Английский по фильмам»
!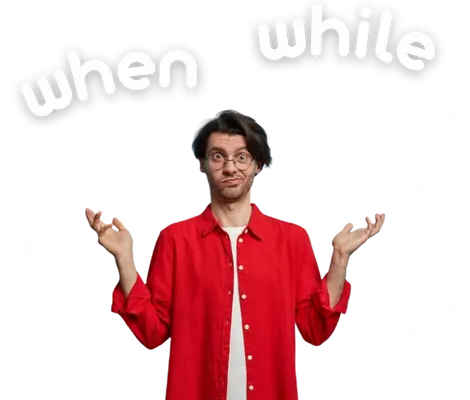 В чём разница
When

/

While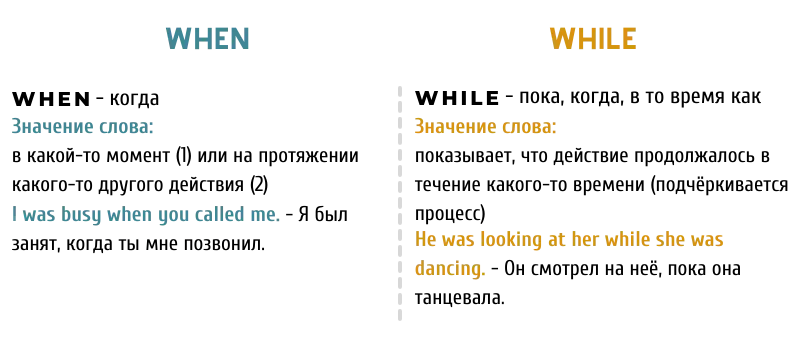 When
— когда;
во сколько;
в то время, когда
. Применяется в тех случаях, когда речь идет о кратких событиях, а так же продолжительных действиях.
I was very desturbing when I was a kid. — Я был очень беспокойным, когда я был ребёнком.
People drink more water when it is hot. — Люди пьют больше воды, когда жарко.
You can go when the bell rings. — Вы можете идти, когда прозвенит звонок.
While
— в это время или одновременно с. Используется в тех случаях, когда действие продолжается и длится некоторое время.
They arrived while we were having dinner. — Они приехали, в то время как мы ужинали.
Tom went into the bank while Mary waited patiently in the car. — Том вошёл в банк, в то время как Мэри терпеливо ждала в машине.
I didn't notice him while passing by. — Я не заметила его, когда проходила мимо.

Yeah, but everybody's a jerk. You, me, this jerk. That's my philosophy.
Понимаешь, что сказал Бендер?
Подписывайся
на Telegram-канал
«Английский по фильмам»
!
Тест на закрепление пройденного материала