Слова again и against похожи друг на друга и, казалось бы, должны иметь близкие по значению переводы. Однако все с точностью наоборот. Давайте разбираться!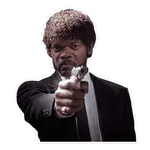 English, motherf**ker! Do you speak it?
Подписывайся
на Telegram-канал
«Английский по фильмам»
!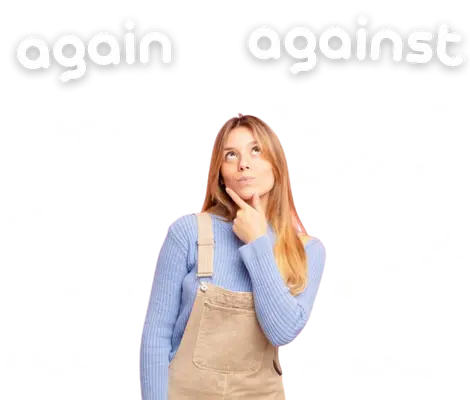 В чём разница
Again

/

Against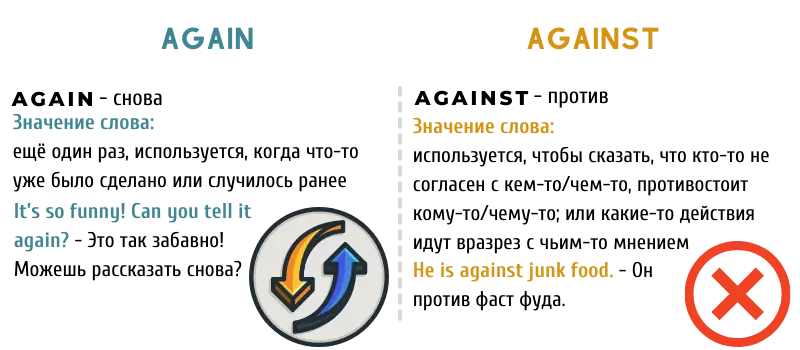 Again
— опять, снова. Используется, если что-то происходит еще раз, это уже случалось несколько раз до этого.
Can you say that again? I didn't hear. — Можешь сказать это еще раз? Я не слышал.
Thanks for meeting me again. — Спасибо за встречу со мной снова.
Once again, clouds are blocking the view. — И снова тучи закрывают обзор.
Against
— против.
Несогласие с планом или действием.
Если вы имеете что-то против кого-то.
Если что-то считается/идет/работает против вас.
Your lack of experience could count against you. — Отсутствие опыта может сыграть против вас.
My boyfriend and I swam against the waves. — Мы с парнем плыли против волн.
That's against the law. — Это противозаконно.

Yeah, but everybody's a jerk. You, me, this jerk. That's my philosophy.
Понимаешь, что сказал Бендер?
Подписывайся
на Telegram-канал
«Английский по фильмам»
!
Пройдите тест для закрепления материала