Какое слово использовать, чтобы выразить свою любовь или пристрастие к каким-либо вещам: lovely или favorite? Зачастую выбор падает на первый вариант. Однако правильно ли это? Давайте разбираться!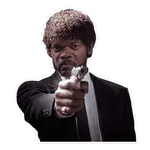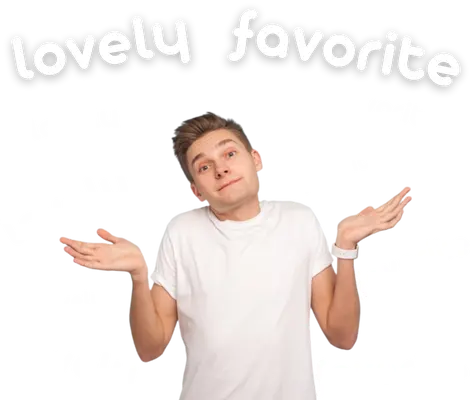 В чём разница
Lovely

/

Favorite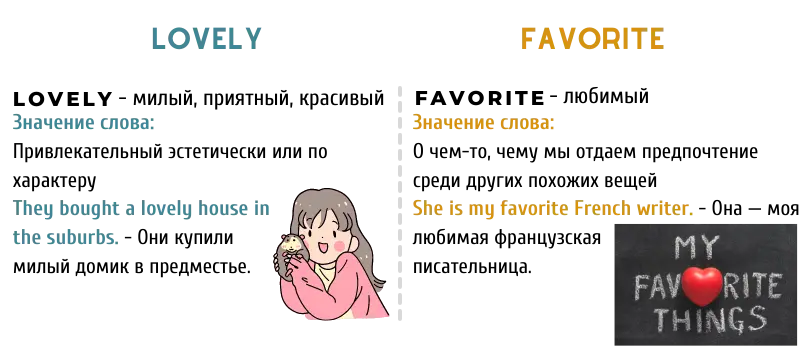 Lovely
— привлекательный, приятный, милый. Используется для описания человека или предмета, который вам нравится внешне или по характеру.
The hotel has a lovely view. — Из отеля открывается прекрасный вид.
It was a lovely story, Mr. Smith. — Это была прекрасная история, мистер Смит.
That girl has a lovely doll. — У этой девочки прекрасная кукла.
Favorite/Favourite
— любимый. Человек или вещь, которая больше всего нравится, которой отдаете предпочтение. Слово пишется двумя способами, произносится одинаково.
Her favorite color is blue. — Ее любимый цвет синий.
It was my favorite time of the year. — Это было моё любимое время года.
This is our favorite restaurant in the city. — Это наш любимый ресторан в городе.

Yeah, but everybody's a jerk. You, me, this jerk. That's my philosophy.
Понимаешь, что сказал Бендер?
Подписывайся
на Telegram-канал
«Английский по фильмам»
!
Тест на закрепление пройденного материала