Хоть слова live и leave и различаются по написанию, произносятся они довольно одинаково. С одной лишь разницей, что в первом случае звук «и» короткий, а во втором случае протяжный. Следует запомнить их произношение и не путать, чтобы говорить грамотно.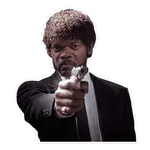 English, motherf**ker! Do you speak it?
Подписывайся
на Telegram-канал
«Английский по фильмам»
!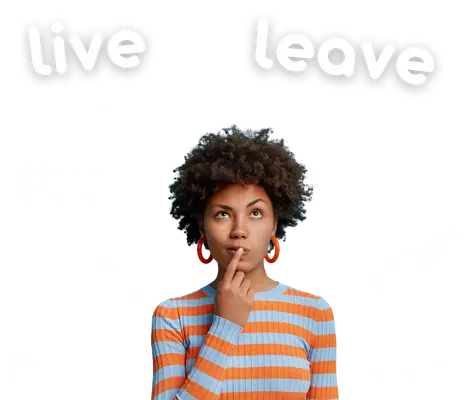 В чём разница
Live

/

Leave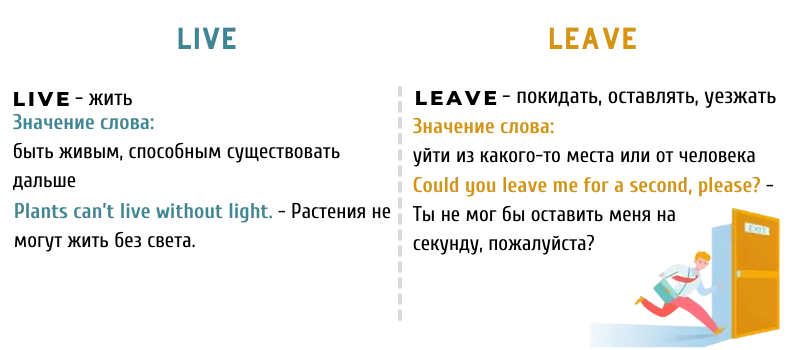 Live
— жить.
Быть живым или иметь жизнь
.
Провести свою жизнь определенным образом.
We live outside the city. — Мы живём за городом.
Where does that young man live? — Где живёт этот молодой человек?
It's only human nature to want to live well. — Только человеку свойственно желание хорошо жить.
Leave
— оставлять, покидать, уйти. Уйти от кого-то/чего-то, на короткое время или навсегда. Не брать с собой что-то/кого-то.
You go ahead and leave me here. — Иди вперед и оставь меня здесь.
I can leave whenever I want to! — Я могу уйти, когда захочу!
Go away and leave me alone! — Уходи и оставь меня в покое!

Yeah, but everybody's a jerk. You, me, this jerk. That's my philosophy.
Понимаешь, что сказал Бендер?
Подписывайся
на Telegram-канал
«Английский по фильмам»
!
Пройдите тест для закрепления материала