Какое слово из трех piece, slice или lump выбрать, чтобы сказать «кусок сахара», а какое для «кусок торта»? Давайте разберемся какая разница между этими словами.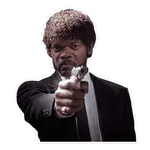 English, motherf**ker! Do you speak it?
Подписывайся
на Telegram-канал
«Английский по фильмам»
!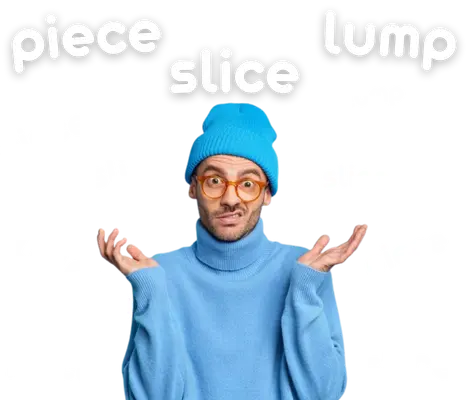 В чём разница
Piece

/

Slice

/

Lump

Piece
— кусок, часть. Часть отрезанная/отсоединенная от единого целого. Общее слово, которое применимо ко всему.
He broke off a piece of bread. — Он отломил кусок хлеба.
Wrap the tube in a piece of white paper. — Заверните тюбик в кусок белой бумаги.
He needed a piece of granite. — Ему был нужен кусок гранита.
Slice
— кусок, ломтик. Плоский, часто тонкий кусок пищи, отрезанный от большего куска.
Garnish it with a slice of lemon. — Укрась это долькой лимона.
Two slices of the lemon meringue, please. — Два ломтика лимонного безе, пожалуйста.
And I loved the addition of the thin slice of apple. — Мне также понравился тоненький кусочек яблока.
Lump
— кусок, ком. Кусок твердого вещества, обычно не имеющий определенной формы.
All we found were two lumps of coal. — Всё что мы нашли, это два куска угля.
I usually put two sugar lumps in my coffee. — Обычно я кладу два куска сахара в кофе.
Give me a lump of clay and I will mold it into a masterpiece. — Дайте мне кусок глины, и я слеплю из него шедевр.

Yeah, but everybody's a jerk. You, me, this jerk. That's my philosophy.
Понимаешь, что сказал Бендер?
Подписывайся
на Telegram-канал
«Английский по фильмам»
!
Пройдите тест для закрепления материала