Перед вами два довольно похожих слова review и overview, которые, ко всему прочему, еще и переводятся одинаково. Давайте разберемся какие между ними отличия и как правильно их употреблять.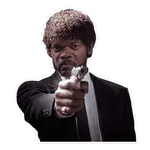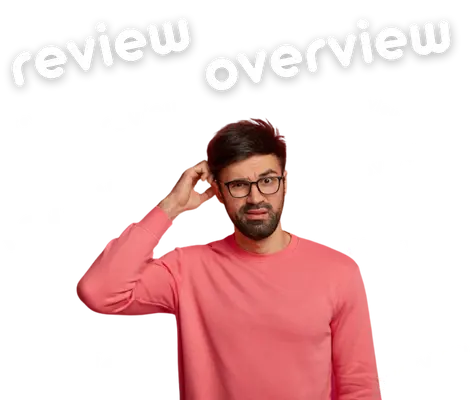 В чём разница
Review

/

Overview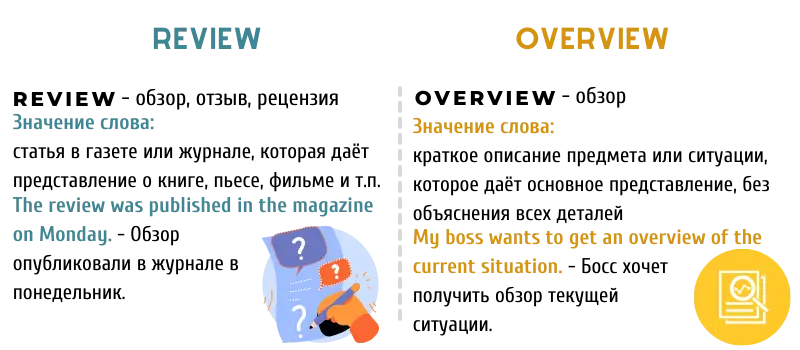 Review
— обзор. Рецензия на фильм, книгу, спектакль и др. с описанием важных фактов и выражением собственного мнения.
I read the book reviews in the newspaper. — Я прочитал рецензии на книгу в газете.
That was a professional review. — Это был профессиональный обзор.
My first review is out. — Вышел мой первый обзор.
Overview
— обзор. Краткое описание чего-либо, дающее общую информацию о нем, но без подробностей.
He gave a succinct overview of the expansion project. — Он сделал краткий обзор проекта расширения.
A brief overview of recent developments. — Краткий обзор последних событий.
Annex 2 provides an overview by region. — В приложении 2 представлен обзор по регионам.

Yeah, but everybody's a jerk. You, me, this jerk. That's my philosophy.
Понимаешь, что сказал Бендер?
Подписывайся
на Telegram-канал
«Английский по фильмам»
!
Тест на закрепление пройденного материала