Наверняка, не всем по душе ожидания, особенно, если это касается чего-то неприятного. В английском языке для описания данного действа используют целых три слова wait, await, expect. Давайте выясним какая между ними разница.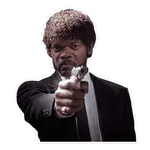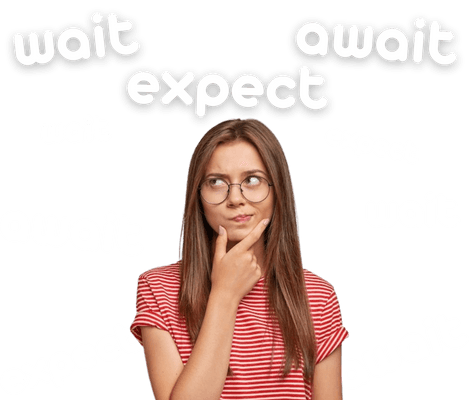 В чём разница
Wait

/

Await

/

Expect

Wait
— ждать, выжидать, подождать, дожидаться. Период времени, когда вы остаетесь на одном месте, пока кто-нибудь не придет, или что-то не произойдет.
Please wait in the entry. — Пожалуйста, подождите у входа.
Wait at least one hour. — Подождите хотя бы один час.
I'll wait in the car at the corner for ten minutes. — Я подожду в машине на углу десять минут.
Await
— ожидать, ждать. Находиться в ожидании того, что непременно должно произойти либо дожидаться кого-то, кто должен вот-вот прийти.
A crowd of people awaited the train. — Поезд ждала толпа людей.
I await your instructions, Signorina. — Жду Ваших указаний, Синьорина.
They are awaiting our instructions. — Они ждут наших инструкций.
Expect
— ожидать, ждать, надеяться. Думать или верить, что что-то произойдет, или кто-то придет.
We'll expect you for dinner on Thursday. — Мы ждём вас на ужин в четверг.
I expect him in about an hour. — Я ожидаю его через час.
I will expect an answer within 48 hours. — Я ожидаю ответа в течение 48 часов.

Yeah, but everybody's a jerk. You, me, this jerk. That's my philosophy.
Понимаешь, что сказал Бендер?
Подписывайся
на Telegram-канал
«Английский по фильмам»
!
Пройдите тест для закрепления материала