У каждого есть свои привычки и традиции. Давайте разберемся какое из слов habit, tradition, custom использовать, чтобы сказать на английском об этом. Что их связывает и в чем между ними разница?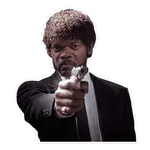 English, motherf**ker! Do you speak it?
Подписывайся
на Telegram-канал
«Английский по фильмам»
!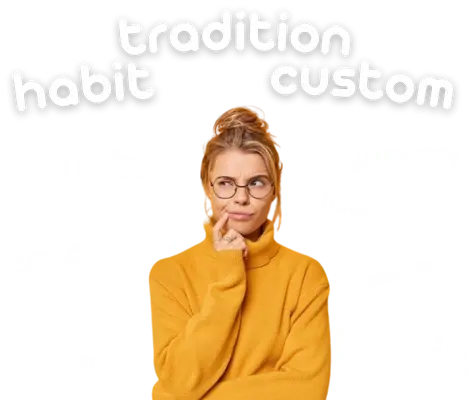 В чём разница
Habit

/

Tradition

/

Custom

Habit
— привычка. Что-то, что вы делаете часто и регулярно, иногда даже не осознавая, что делаете это.
How can I get out of the habit of smoking? — Как я могу избавиться от привычки курить?
He has the habit of sticking his nose in all places. — Он имеет привычку везде совать свой нос.
His strange habit confounded them. — Его странная привычка приводила их в замешательство.
Tradition
— традиция. Способ поведения или убеждения, которые были установлены в течение длительного времени.
The oldest tradition of any American service. — Старейшая традиция американской службы.
Japan's unique cultural traditions. — Уникальные культурные традиции Японии.
It is an ancient urban tradition. — Это древняя городская традиция.
Custom
— обычай. Способ поведения или убеждение, давно установившееся среди группы людей.
This is a strange custom that still prevails. — Этот странный обычай всё ещё существует.
Marriage customs differ by country. — Свадебные обычаи разные в разных странах.
Such a custom should be done away with. — От такого обычая нужно отказаться.

Yeah, but everybody's a jerk. You, me, this jerk. That's my philosophy.
Понимаешь, что сказал Бендер?
Подписывайся
на Telegram-канал
«Английский по фильмам»
!
Пройдите тест для закрепления материала