Все три слова assure, ensure, insure имеют один корень. Эти слова имеют близкие по значению переводы, но все-таки отличаются. Давайте разберемся в особенностях каждого из них.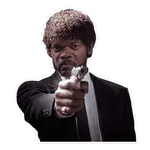 English, motherf**ker! Do you speak it?
Подписывайся
на Telegram-канал
«Английский по фильмам»
!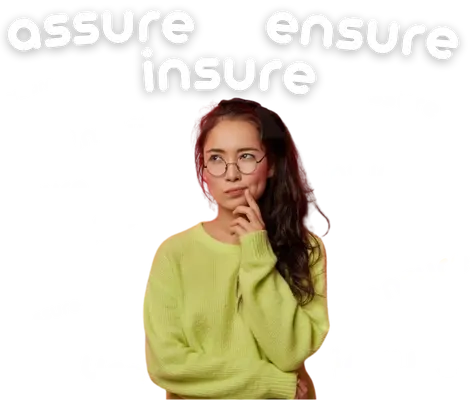 В чём разница
Assure

/

Ensure

/

Insure

Assure
— уверять, убеждать. Уверенно сказать кому-то, что что-то является истиной, особенно для того, чтобы он не волновался.
I assure you, sir, you will have no cause to regret it. — Уверяю вас, сэр, у вас не будет причин сожалеть об этом.
The doctor assured the father of his baby's safety. — Врач заверил отца в безопасности его ребенка.
And I can assure you, that won't be comfortable at all. — И уверяю вас, это будет совсем не удобно.
Ensure
— удостовериться, убедиться. Совершить действия, чтобы удостовериться в надлежащем ходе происходящих событий.
Ensure that a printer is installed. — Убедитесь, что принтер установлен.
First we must ensure that he has not missed any of the island. — Сначала надо убедиться, что он не пропустил ни одного острова.
Pull the seat upwards to ensure that the seat is locked correctly. — Потяните сиденье вверх, чтобы убедиться, что оно правильно зафиксировано.
Insure
— страхование. Защищать себя или имущество от риска ущерба, регулярно выплачивая деньги специальной компании, которая компенсирует убытки.
I insure apartments against fire. — Я страхую квартиры от пожара.
Many companies won't insure young drivers. — Многие компании не страхуют молодых водителей.
Don't you know our bus is insured? — Вы что, не знаете, что автобус застрахован?

Yeah, but everybody's a jerk. You, me, this jerk. That's my philosophy.
Понимаешь, что сказал Бендер?
Подписывайся
на Telegram-канал
«Английский по фильмам»
!
Пройдите тест для закрепления материала