Tell и say переводятся одинаково, но используются в различных ситуациях. Давайте разбираться в чем между ними разница.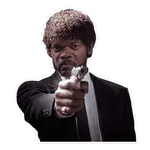 English, motherf**ker! Do you speak it?
Подписывайся
на Telegram-канал
«Английский по фильмам»
!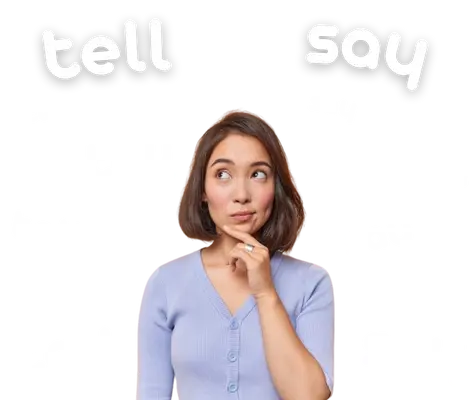 В чём разница
Tell

/

Say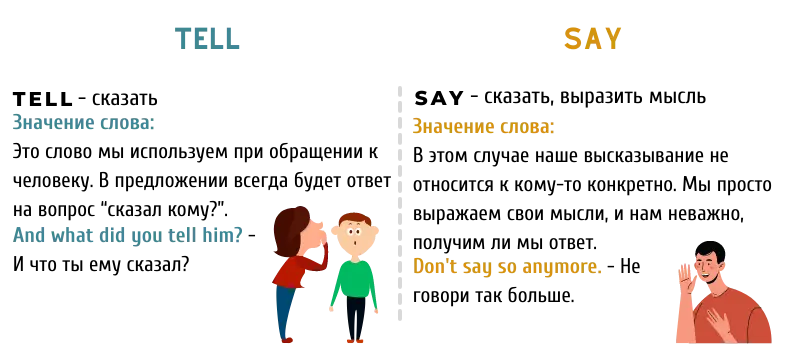 Tell
— сказать. Сказать что-то кому-то конкретному, выразить собственные мысли, часто давая информацию или инструкции.
Tell me what is bothering you. — Скажите мне, что вас беспокоит.
Can you tell me where your boss is? — Не можете ли вы сказать, где ваш начальник?
Why didn't you tell me about that earlier? — Почему ты не сказал мне об этом раньше?
Say
— сказать. Произносить слова или звуки, выражать мысль, мнение или предложение. Не адресуется кому-то конкретному и не требует ответной реакции.
Never say «no» to your boss. — Никогда не говори «нет» начальнику.
The weatherman says a storm is coming. — Метеоролог говорит, что приближается буря.
They say you are the best teacher at the school. — Говорят, ты лучший учитель в школе.

Yeah, but everybody's a jerk. You, me, this jerk. That's my philosophy.
Понимаешь, что сказал Бендер?
Подписывайся
на Telegram-канал
«Английский по фильмам»
!
Пройдите тест для закрепления материала