Слова stairs и ladder переводятся как лестница. Однако подразумевают они под собой разные типы лестниц. Посему между ними имеется ощутимая разница. Давайте разбираться!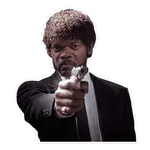 English, motherf**ker! Do you speak it?
Подписывайся
на Telegram-канал
«Английский по фильмам»
!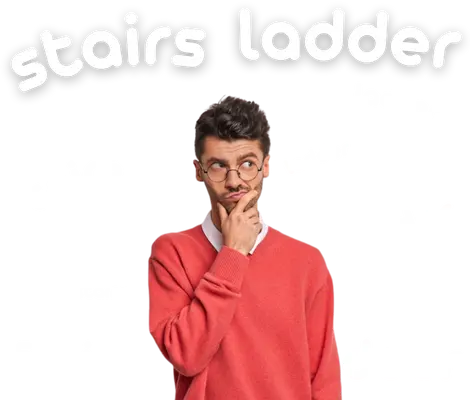 В чём разница
Stairs

/

Ladder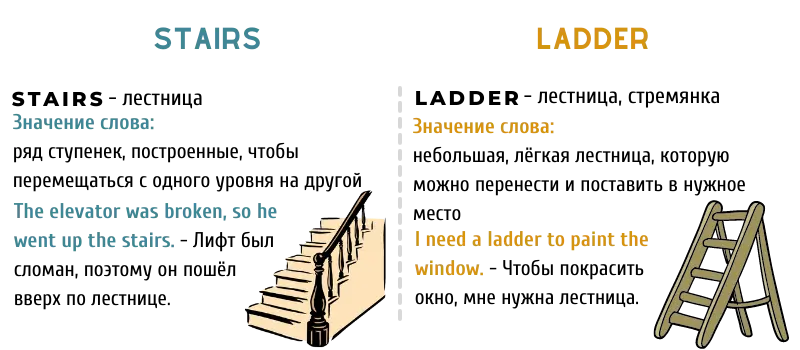 Stairs
— лестница. Набор ступеней, которые ведут от одного уровня к другому в здании. Может быть как с перилами, так и без них.
They came running down the stairs. — Они сбежали вниз по лестнице.
To my right, there's stairs going up with a stained glass window. — Справа от меня вверх идет лестница с витражным окном.
Helen hurried quietly up the stairs to her own room. — Хелен тихонько поспешила вверх по лестнице в свою комнату.
Ladder
— лестница, стремянка. Приспособление спуска или подъема, состоящее из двух вертикальных перекладин или отрезков веревки, соединенных друг с другом набором горизонтальных ступеней.
I'm returning your ladder. Thanks for letting me borrow it. — Я возвращаю вашу стремянку. Спасибо, что одолжили мне её.
That ladder wasn't here before. — Эта лестница здесь раньше не стояла.
Charlie, steady this ladder for me. — Чарли, придержи мне эту лестницу.

Yeah, but everybody's a jerk. You, me, this jerk. That's my philosophy.
Понимаешь, что сказал Бендер?
Подписывайся
на Telegram-канал
«Английский по фильмам»
!
Тест на закрепление пройденного материала