С помощью слов love и like можно выразить свои чувства и выразить симпатию. Однако есть тонкая грань в употреблении данных слов. Давайте разбираться какая между ними разница.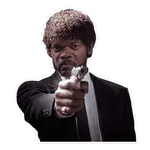 English, motherf**ker! Do you speak it?
Подписывайся
на Telegram-канал
«Английский по фильмам»
!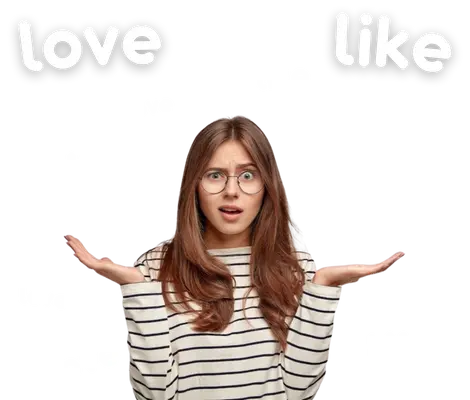 В чём разница
Love

/

Like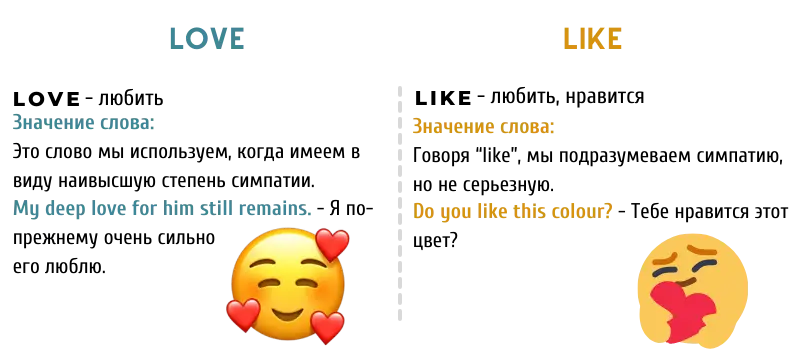 Love
— любить
. Чувство сильной симпатии к другому человеку или члену семьи. То, что очень нравится или чем сильно увлечены.
She loves her husband deeply. — Она сильно любит своего мужа.
They love their mothers dearly as you love yours. — Они очень любят своих матерей, как вы любите своих.
Oh you love a dog don't you Tommy? — О ты обожаешь собаку не так ли Томми?
Like
— нравиться. Наслаждаться чем-то или кем-то; предпочитать что-то определенным образом.
He likes to read. — Он любит читать.
Ohh, I like your style. — О, мне нравится твой стиль.
I like to collect fallen leaves. — Мне нравится собирать опавшие листья.

Yeah, but everybody's a jerk. You, me, this jerk. That's my philosophy.
Понимаешь, что сказал Бендер?
Подписывайся
на Telegram-канал
«Английский по фильмам»
!
Пройдите тест для закрепления материала