Слова tissue, napkin и wipe имеют одинаковый перевод — салфетки. Однако все представленные салфетки разные. Давайте вместе разберемся!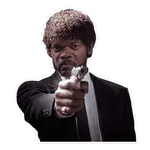 English, motherf**ker! Do you speak it?
Подписывайся
на Telegram-канал
«Английский по фильмам»
!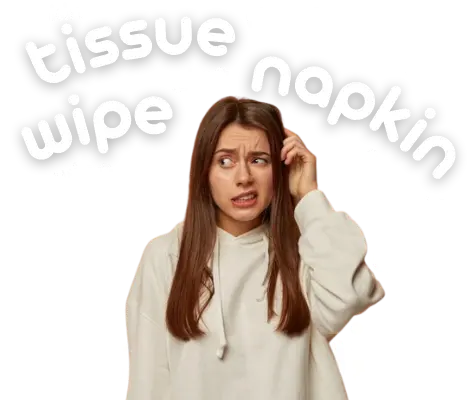 В чём разница
Tissue

/

Napkin

/

Wipe

Tissue
— это небольшие бумажные салфетки, которые применяются при насморке, чтобы вытирать нос.
She wiped her nose with a tissue. — Она вытерла нос салфеткой.
Get yourself a tissue and clean yourself off like everyone else. — Возьми себе платок и вытрись как все остальные.
Quickly she left the room to go search for a clean tissue to wipe the cut. — Она быстро вышла из комнаты, чтобы найти чистую салфетку, чтобы вытереть порез.
Napkin
— это салфетки из бумаги либо ткани, которые используются во время трапезы, ими сервируют стол.
Let's just leave the napkin and back away from the table. — Давайте просто оставим салфетку и выйдем из-за стола.
You don't blow your nose in a cloth napkin in a restaurant. — Нельзя сморкаться в ресторане в тканевую салфетку.
He wiped his mouth with a napkin after eating. — После еды он вытер рот салфеткой.
Wipe
— это влажные салфетки, которыми можно вытирать руки либо предметы, а после выбросить.
This wipe clean hand and moisturise hand. — Эта салфетка чистит и увлажняет руки.
Eliminate the mask residues using a wipe. — Остатки маски удалите при помощи влажной салфетки.
Have you got a little wet wipe just for the germs? — У тебя есть влажная салфетка? Боюсь микробов?

Yeah, but everybody's a jerk. You, me, this jerk. That's my philosophy.
Понимаешь, что сказал Бендер?
Подписывайся
на Telegram-канал
«Английский по фильмам»
!
Пройдите тест для закрепления материала