В английском слова steel, steal и still довольно похожи по произношению и написанию. Давайте разберемся чем отличаются такие, казалось бы, одинаковые слова.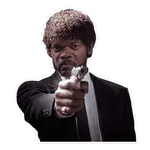 English, motherf**ker! Do you speak it?
Подписывайся
на Telegram-канал
«Английский по фильмам»
!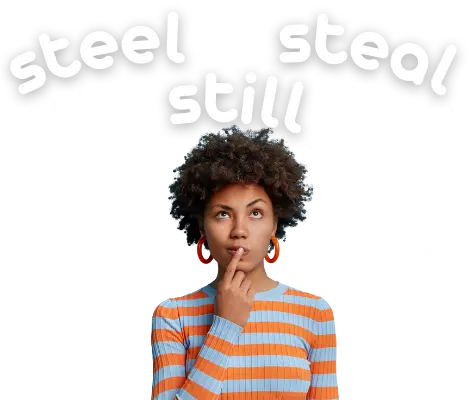 В чём разница
Steel

/

Steal

/

Still

Steel
— металл, сталь. Прочный металл, представляющий собой смесь железа и углерода, используемый для изготовления вещей, требующих прочной конструкции.
The building has a steel skeleton. — Это здание имеет стальной каркас.
This beam can punch through half a meter of steel. — Этот луч может прорезать стальную плиту в полметра толщиной.
The concrete is strengthened with steel rods. — Бетон укрепляется стальными стержнями.
Steal
— украсть. Взять что-то без разрешения или ведома владельца и оставить себе.
They began sending in spies to steal his secret recipes. — Они стали засылать на его фабрику шпионов и красть секреты его рецептов.
Hunger drove them to steal. — Голод заставил их пойти на воровство.
Thugs come into a police station and steal weapons. — Бандиты могут войти в полицейский участок и похитить оружие.
Still
— всё ещё. Служит для того, чтобы скачать, что какое-то событие продолжает происходить либо все еще не произошло.
Is it still working? — Он всё ещё работает?
My car was still in an operative condition. — Моя машина была по-прежнему в исправном состоянии.
I thought that you might still like me. — Я подумала, что может все еще нравлюсь тебе.

Yeah, but everybody's a jerk. You, me, this jerk. That's my philosophy.
Понимаешь, что сказал Бендер?
Подписывайся
на Telegram-канал
«Английский по фильмам»
!
Пройдите тест для закрепления материала