Как вы думаете, clay и glue — это одно и тоже? Есть ли между этими словами что-то общее либо же они совершенно разные по смыслу? Давайте разбираться в данных вопросах и искать различия!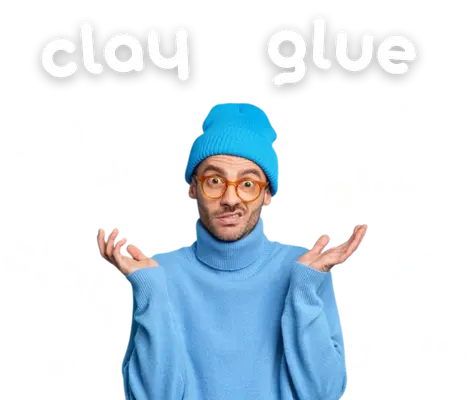 В чём разница
Clay

/

Glue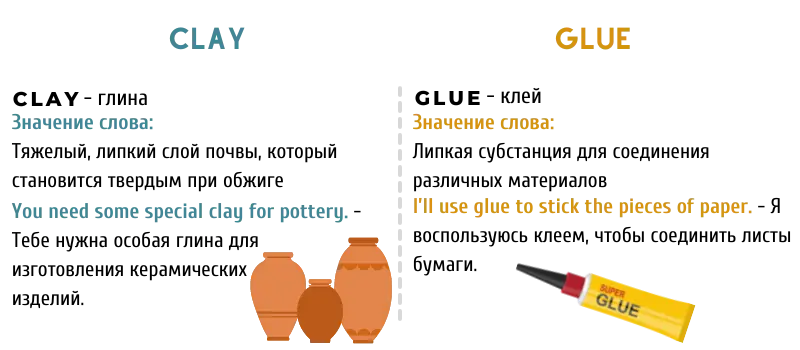 Clay
— глина
. Тяжелая почва, мягкая во влажном состоянии и твердая в сухом. Используется для изготовления посуды или кирпичей.
He used the clay plastically. — Он использовал глину для лепки.
She fashioned a clay into a pot. — Она придала глине форму горшка.
We're trying it in tile and clay. — Мы изготовили плитку из глины.
Glue
— клей. Липкое вещество, используемое для постоянного соединения различных предметов и вещей.
Join two blocks of wood with glue. — Соедините два куска дерева с помощью клея.
I showed him how to use a glue gun. — Я показал ему, как пользоваться клеевым пистолетом.
This glue does not adhere to plastic. — Этот клей не прилипает к пластику.