В отличие от русского языка, в английском для обозначения пальцев на ногах и руках используются разные слова. Давайте разберемся в различиях между словами finger, thumb, toe и выясним в каких случаях они употребляются.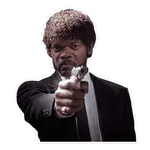 English, motherf**ker! Do you speak it?
Подписывайся
на Telegram-канал
«Английский по фильмам»
!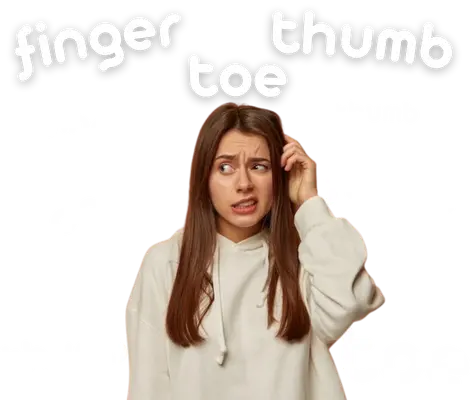 В чём разница
Finger

/

Thumb

/

Toe

Finger
— палец. Любой из пальцев на руке кроме большого.
I shut my finger in the door. — Я прищемил дверью палец.
Money slips through my fingers. — Деньги утекают сквозь пальцы.
I bruised my finger while cutting a sausage. — Я порезал свой палец, когда резал колбасу.
Thumb
— большой палец. Короткий толстый палец на боковой стороне руки.
My mitten has a hole in the thumb. — У моей варежки дырка на большом пальце.
Make a fist with your thumb on the side. — Сожми кулак, оставь большой палец сбоку.
Mickey was asleep, his thumb in his mouth as usual. — Микки спал, как обычно, с большим пальцем во рту.
Toe
— палец на ноге. Любой из пальцев на ноге.
Every toe on my right foot hurts. — У меня болит каждый палец на правой ноге.
He stubbed his toe on a rock. — Он ударился пальцем ноги о камень.
Can you touch your toes without bending your legs? — Можете ли вы коснуться пальцев ног, не сгибая ноги?

Yeah, but everybody's a jerk. You, me, this jerk. That's my philosophy.
Понимаешь, что сказал Бендер?
Подписывайся
на Telegram-канал
«Английский по фильмам»
!
Пройдите тест для закрепления материала