Слова table и desk имеют одинаковый перевод, однако различия между ними имеются. Давайте выясним в каких случаях использовать один стол, а в каких другой.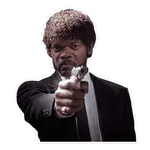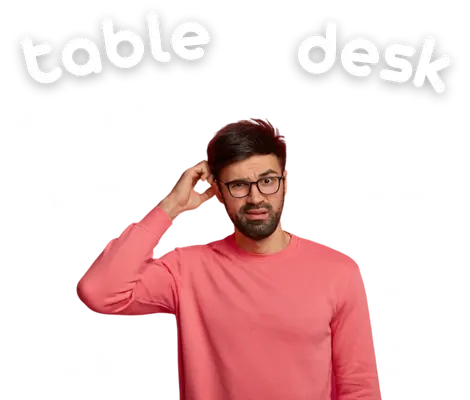 В чём разница
Table

/

Desk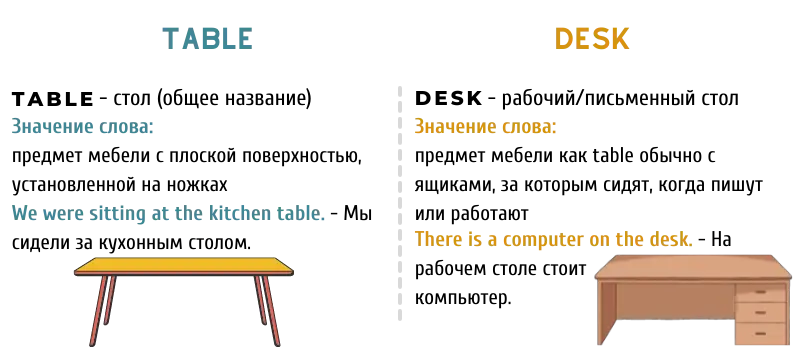 Table
— стол. Плоская поверхность, обычно поддерживаемая четырьмя ножками, используемая для размещения вещей, приема пищи и др.
Could we have a table near the window, please? — Можно нам столик у окна, пожалуйста?
Sam put a cup of coffee on the table in front of Helen. — Сэм поставил чашку кофе на стол перед Хелен.
He put a jug of milk on the table. — Он поставил кувшин с молоком на стол.
Desk
— рабочий стол, письменный стол. Тип стола, за которым вы можете работать, часто с выдвижными ящиками.
His desk is always messy. — У него на письменном столе всегда беспорядок.
Remove all the unnecessary things from your desk. — Уберите с рабочего стола все ненужные вещи.
My desk back home is very similar to this one. — Мой рабочий стол дома очень похож на этот.

Yeah, but everybody's a jerk. You, me, this jerk. That's my philosophy.
Понимаешь, что сказал Бендер?
Подписывайся
на Telegram-канал
«Английский по фильмам»
!
Пройдите тест для закрепления материала