Кроме того, что слова rise и raise весьма схожи по написанию, они имеют довольно близкие значения. Данные аспекты весьма часто вызывают путаницу. Давайте разберемся с этими словами и узнаем в чем заключаются различия.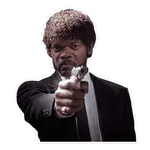 English, motherf**ker! Do you speak it?
Подписывайся
на Telegram-канал
«Английский по фильмам»
!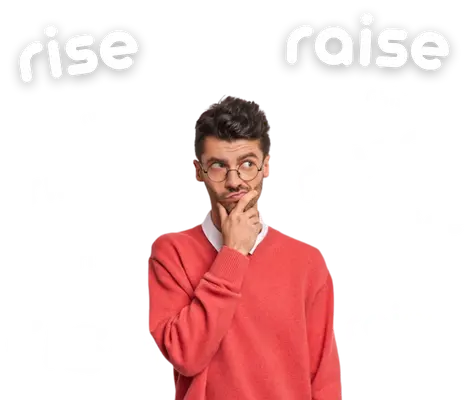 В чём разница
Rise

/

Raise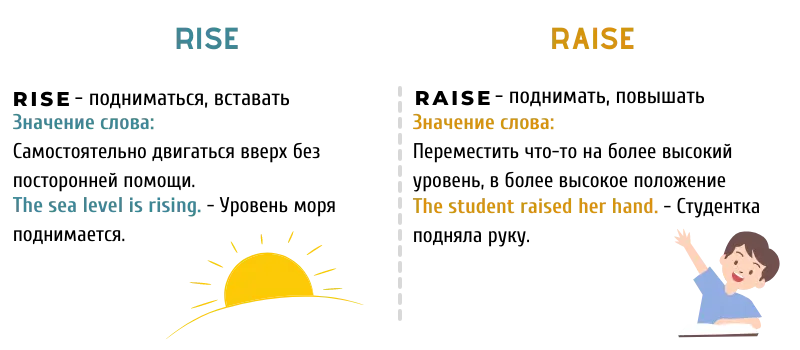 Rise
— подниматься. Самостоятельное движение вверх без посторонней помощи.
There is a mist rising from the water. — Над водой поднимается туман.
The sun rises in the east. — Солнце встаёт на Востоке.
Prices will rise in the near future. — В ближайшем будущем цены повысятся.
Raise
— поднимать. Поднять что-либо на более высокое место, приложив усилие.
He raised his head and looked around. — Он поднял голову и огляделся.
Raise your hand if you want to participate. — Поднимите руку, если хотите принять участие.
Don't raise your voice. — Не повышайте голос.

Yeah, but everybody's a jerk. You, me, this jerk. That's my philosophy.
Понимаешь, что сказал Бендер?
Подписывайся
на Telegram-канал
«Английский по фильмам»
!
Пройдите тест для закрепления материала